Valium Rehab in Kennesaw, GA
Beat Your Valium Addiction at North Georgia Recovery Center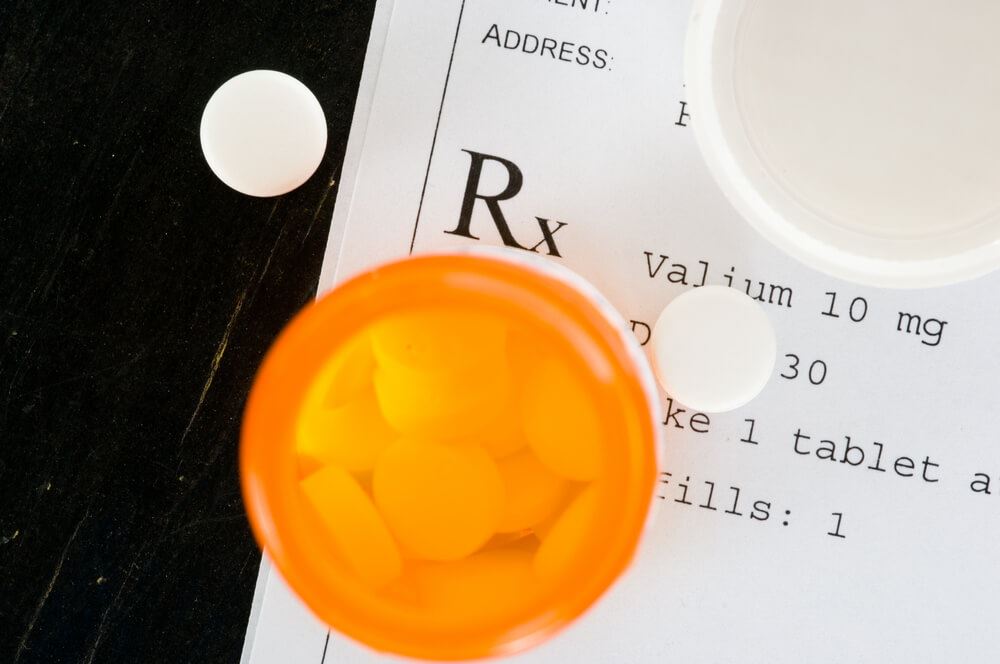 Valium is the brand name version of the drug diazepam, which is a type of benzodiazepine used to treat anxiety. While Valium is often confused with Xanax, it is a different drug. In addition to treating anxiety disorders, Valium can also be used in treating:
Alcohol addiction and withdrawal
Skeletal muscle spasms
Seizure disorders
Chronic sleep disorders
Valium is similar to Xanax in some ways, though. Mainly, both drugs carry the potential for dependence and addiction. If your Valium use is getting out of hand or you are worried about a loved one, North Georgia Recovery Center can help.
Call us at (678) 940-7873 to get started.
How Does Valium Affect the Brain?
Like other benzodiazepines, Valium affects the neurotransmitter gamma-aminobutyric acid (GABA) in your brain. By activating GABA receptors, the drug diminishes anxiety and creates feelings of calm and euphoria. Research suggests that Valium may also affect the levels of dopamine in your brain, which could lead to a pleasant "high."
Going from feelings of anxiety to feelings of chemical bliss can be alluring and may lead to addiction. Doctors only prescribe Valium and other benzodiazepines for short amounts of time because addiction can develop in as little as 4 weeks.
If you have been prescribed Valium, take it exactly as directed. If you begin abusing the drug or taking Valium outside of your prescription, you could be on your way to addiction.
Don't hesitate to contact North Georgia Recovery Center for help.
Dependence and Withdrawal
Valium is associated with "rebound" symptoms, so when a dose wears off, symptoms can come back with a vengeance. This can cause people to take extra doses or stray from their prescriptions. Additionally, your body and brain may start to rely on Valium for relief from anxiety or other functions.
If you experience negative symptoms when you stop taking Valium, you may be suffering from drug withdrawal. Withdrawal symptoms may include:
Increased heart rate and blood pressure
Sweating
Abdominal cramps
Nausea and vomiting
Headaches
Sensory hypersensitivity
Irritability
Anxiety
Muscle spasms
Tremors
Seizures
Delirium
Some people need medical attention to help them manage Valium withdrawal, even if they re not addicted. That being said, withdrawal is a serious symptom of drug addiction.
Valium Addiction
Withdrawal can be a sign of valium addiction, but it is not the only one. Further, many people only notice withdrawal symptoms when they try and fail to stop using the drug. According to the National Institute on Drug Abuse, drug addiction is a "chronic disease characterized by drug seeking and use that is compulsive, or difficult to control, despite harmful consequences."
Signs and symptoms of Valium addiction include:
Using or wanting to use Valium on a regular basis
Losing interest in other hobbies or activities
Being unable to focus because of your urge to use Valium
Neglecting important relationships and responsibilities
Taking more Valium than you intend to
Needing more Valium to achieve the same "high" (tolerance)
Having multiple different Valium prescriptions
Always having Valium on hand
Spending money you don't have on Valium
Engaging in risky behavior while "high" (driving, unprotected sex)
Obtaining Valium illegally
Continuing to use Valium despite serious consequences
Trying and failing to quit using Valium
Many people seek treatment for Valium addiction once doctors or pharmacies refuse to fill their prescriptions or when they get caught doing something illegal – like driving under the influence of Valium.
Don't wait until you hit rock bottom to get help. Contact our admissions team today.
Cigna

Aetna

Anthem Blue Cross

Humana

MultiPlan
Valium Rehab at North Georgia Recovery Center
You can beat your Valium addiction, and we can help. North Georgia Recovery Center has many programs that can set you on the right path, so you can take the first steps toward your new life. We will help you choose the program that is best for you and customize it to build a treatment plan that works for your particular needs. We use proven treatments and therapies to guide you through the recovery process, and our compassionate staff is dedicated to your life of sobriety.
At North Georgia Recovery Center, we believe in commitment and transparency from day one.
Call us at (678) 940-7873 or contact us online to explore all we have to offer and discover a life without Valium in Kennesaw, GA.