Methamphetamine Rehab in Kennesaw, GA
Take the First Step at North Georgia Recovery Center
Methamphetamine is dangerous. Even one dose can lead to addiction, and long-term use can cause countless health conditions. For many people, getting treatment for methamphetamine addiction could spell the difference between life and death.
If you are struggling to stop using meth or worried about a loved one, our team at North Georgia Recovery Center can help.
Simply call us at (678) 940-7873 or complete an online form to learn more about our methamphetamine addiction treatment program in Kennesaw, Georgia.
What Is Methamphetamine?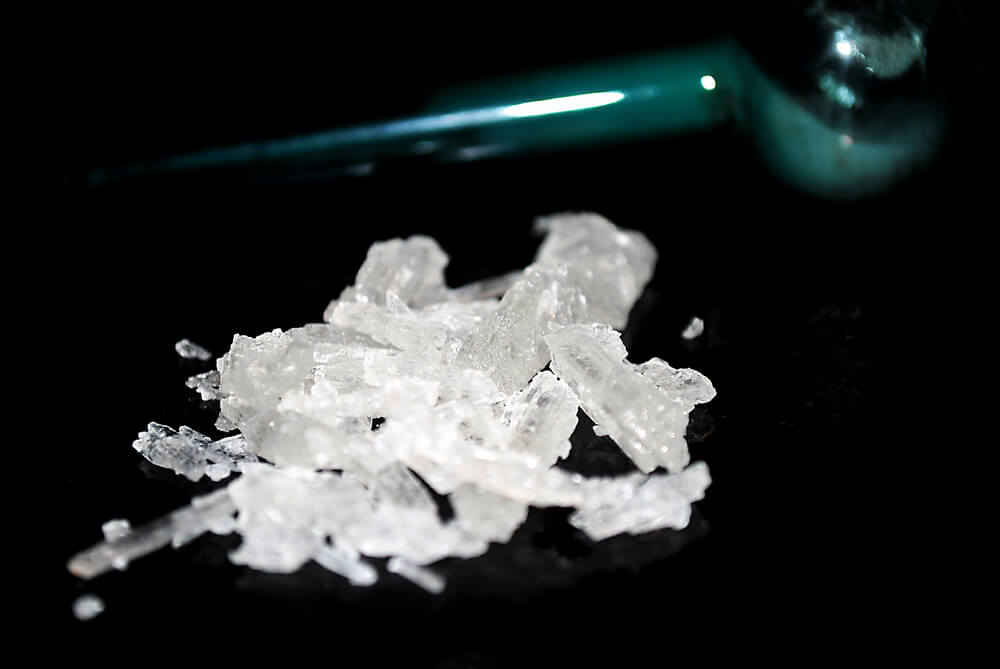 Also called blue, crystal, ice, meth, and speed, methamphetamine is a powerful, highly addictive stimulant that affects the central nervous system. Meth can appear as a white, bitter-tasting powder or pill, or as crystal methamphetamine, which looks like glass fragments or shiny, bluish-white rocks.
The drug is chemically similar to amphetamine, a drug used to treat attention-deficit hyperactivity disorder (ADHD) and narcolepsy, and methylenedioxymethamphetamine, the illicit psychostimulant known as MDMA or "ecstasy."
Most methamphetamine is made by transactional criminal organizations in Mexico, but it can also be made in small, clandestine laboratories with inexpensive over-the-counter ingredients. People use dangerous chemicals to make meth, which can cause fires and explosions. Meth is also neurotoxic, meaning it can damage your brain over time.
Prevalence of Methamphetamine Use
According to the 2020 National Survey on Drug Use and Health conducted by the Substance Abuse and Mental Health Services Administration, an estimated 2.5 million people ages 12 and older in the United States use methamphetamine at least once per year. Roughly 153,000 people aged 12 or older used meth for the first time this same year, a number has remained relatively stable over the past five years. More than half of all surveyed meth users reported an addiction to methamphetamine.
Short-Term Effects of Methamphetamine
People take meth by smoking, snorting, swallowing a pill, or injecting a mixture of methamphetamine and water. The drug then increases the amount of dopamine in the reward areas of the brain, creating an intense "high." The high starts and fades quickly, so many people take back-to-back doses in a "binge and crash," pattern or go on a "run," where they give up food and sleep and take the drug every few hours for several days.
In addition to a "high," meth can produce:
Increased wakefulness and physical activity
Decreased appetite
Faster breathing
Rapid or irregular heartbeat
Higher blood pressure and body temperature
Taking too much meth can also lead to overdose, which is especially common when dangerous opioids, like fentanyl, are added to street methamphetamine without consumers' knowledge.
Treatment may save your life, so don't wait to get started.
Cigna

Aetna

Anthem Blue Cross

Humana

MultiPlan
Long-Term Effects of Methamphetamine
Taking methamphetamine can increase your risk of infectious diseases, such as HIV and hepatitis B and C, especially if you inject the drug. In addition to sharing blood and bodily fluids, people using methamphetamine may be more likely to engage in risky behaviors, such as unprotected sex. Methamphetamine can also make symptoms of HIV/AIDS worse.
Other consequences of long-term methamphetamine use include:
Extreme weight loss
Severe dental problems ("meth mouth")
Intense itching and sores on skin (from scratching)
Changes in brain structure and function
Confusion
Anxiety
Memory loss
Addiction
Sleeping problems
Violent behavior
Paranoia
Hallucinations
Because meth is so addictive, any attempt to stop using could result in severe withdrawal symptoms. When you stop taking meth, you might experience anxiety, fatigue, severe depression, intense cravings, and even psychosis.
Having the right therapy and support can help you get through this difficult process.
Our Meth Addiction Recovery Programs
Meth addiction can be difficult to overcome, but know that there is always hope. Addiction to methamphetamine can be treated with behavioral therapies. Cognitive-behavioral therapy, for example, helps people recognize, avoid, and cope with situations that trigger drug use. Some motivational therapy tactics may also be helpful.
Treatment for drug addiction works differently for everyone, which is why our team at North Georgia Recovery Center builds an individualized plan that will work for you. When our entire team is dedicated to your life of sobriety, you will be amazed at what you can accomplish.
Your rehabilitation journey may involve the following:
For access to the best care available in Kennesaw, Georgia, call us at (678) 940-7873 or contact us online.
No matter where you are in your addiction or recovery, it is never too early or too late to ask for help. Our rehab center is here and ready to assist you with full transparency and a well-rounded treatment plan made just for you.